Blood & Breath Tests
Top Rated DUI Lawyer in Knoxville, Tennessee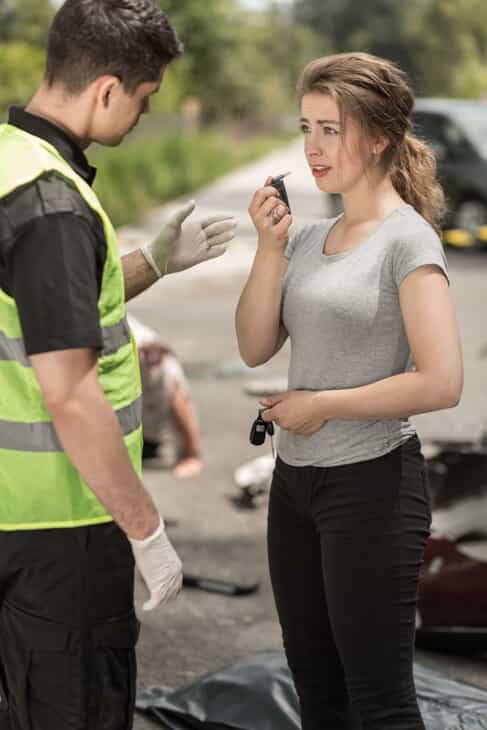 The most important evidence in any DUI offense is the results of the blood or breath test. Most prosecutors base their entire case upon this critical piece of evidence. Because of this, it can be easy to assume you have little hope of avoiding conviction if you blew above the legal limit, or a blood test revealed the presence of drugs or alcohol.
At Robert R. Kurtz, Attorney at Law, the teams knows differently. Avoiding a conviction depends greatly on the legal skills of your Knoxville DUI attorney. The firm is prepared to formulate an aggressive defense on your behalf, no matter what circumstances are surrounding your case.
Lead attorney and founder Robert Kurtz was named Top DUI Attorney in Knoxville by Cityview Magazine and is BV Distinguished® by Martindale-Hubbell®. With his assistance, you can have hope in the outcome of your case.
Challenging Chemical Test Evidence
According to Tennessee's implied consent law, all drivers are compelled to agree to a blood or breath test if asked to when stopped by a police officer. The officer uses the test to determine whether your blood alcohol content (BAC) is over the legal limit and often imposes more than just one test. Since refusing to take the test results in an automatic license suspension, many individuals choose to take it, even if they know they're over the legal limit.
These chemical tests seem impossible to disprove because the physical evidence is so glaring in the face of guilt. However, there are ways around this discriminating evidence and it is important to know just what you're up against when challenging the officer's findings.
First, was the testing administered correctly? There are many cases in which a person has been tested and the police failed to ensure that the correct procedure was followed. Prior to challenging the issues surrounding testing, it must be established whether the police had a right to stop you in the first place.
Namely, did the officer have probable cause to pull you over? This means that there must have been a reasonable suspicion that you were driving under the influence, such as weaving or speeding excessively. Proving that you were illegally stopped is usually the first line of attack.
How Blood and Breath Testing Evidence Can Be Challenged
Beyond just proving that the police officer operated outside of probable cause, it is possible and highly important to form a defense against blood and breath tests. What many individuals don't know is that with the right skill and experience, it is possible to challenge the evidence.
The following details must be examined in order to create a defense to your charges:
Faults in the chain of custody of evidence
Improper storage of blood sample leading to fermentation of sample
Incorrect testing of blood (plasma only)
Failure to correctly calibrate the breath testing machine
Failure to properly maintain the breath testing unit
Breath testing unit with a history of failed tests
Improper administration of breath test
Improper administration of blood test
Improper administration of field sobriety tests
Insufficient blood sample collected
Medical conditions that may impact test results
There are numerous errors that can lead to a false BAC reading and oftentimes, law enforcement officials fail to follow specific rules when administering blood or breath tests. It is important not to give up! The more aggressively you take action against the evidence, the better your chances of walking away without a conviction.
Attorney Robert Kurtz understands the significance of these tests and will work tirelessly on your behalf. From the moment you contact his firm, he and his team will spring into action to protect your future. A DUI conviction can permanently damage your future and you cannot afford to work with someone you do not trust.
Talk to the attorney at the firm before you make a decision about your plea. It may be possible to have the charges against you dismissed early in the process. Call today!