Attorney Robert R. Kurtz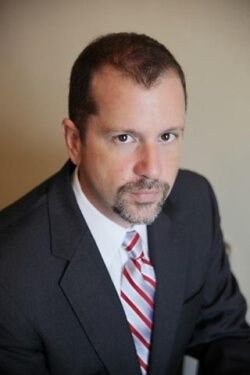 Backed By More than 18 Years of Experience
Attorney Robert Kurtz began his career in criminal law in 1998, when he began work in private practice with several prominent criminal defense lawyers. By 2004, he realized that he wanted to have more personal and direct contact with clients, so he started his own practice. In 2007, Robert moved his practice to its current location, in a historic building on Gay Street in downtown Knoxville, Tennessee.
Attorney Kurtz believes that every lawyer has a duty to teach. Clients can only make informed decisions when they understand the law, the facts relevant to their case, and how the law and facts interact. Robert has forged a reputation for uncompromising representation thorough investigation, preparation, and the deepest commitment to his clients.
Types of Cases He Handles
Over the years, Attorney Kurtz has handled a variety of increasingly complex misdemeanors and felonies in Federal and State courts. Mr. Kurtz regularly handles:
Multi-defendant drug conspiracy cases
Allegations of sexual misconduct against children
Additionally, Attorney Kurtz is a death penalty qualified attorney, and he has tried multiple first degree murder trials to a jury verdict.
Education
University of Louisiana at Lafayette (1995)

Bachelor's Degree in History
Graduated with Honors

University of Tennessee College of Law (2000)

Juris Doctorate
Graduated with Honors
Memberships
The National Association of Criminal Defense Lawyers
The Tennessee Association of Criminal Defense Lawyers
The Knoxville Bar Association
Achievements
Community Involvement
In addition to practicing law, Robert strives to give back to the Knoxville community. Below are some of the ways Robert has remained active in the community:
Adjunct Professor in the Innocence/Wrongful Convictions Clinic at the University of Tennessee, College of Law( 2009-2011)
Criminal Justice Act District Panel Representative for the United States District Court for the Eastern District of Tennessee

In this capacity, Robert serves as the liaison between the bar and the federal judiciary.

Served on the Board of Directors for Federal Defender Services of Eastern Tennessee
Served on the Wesley House Community Center Board of Directors (2006-2008)